Best We Can Be Featured in IEEE Pulse Magazine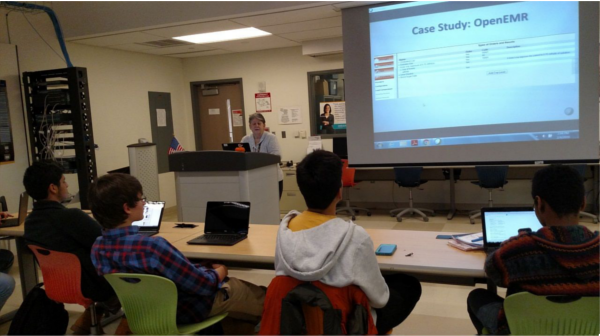 The Academy of Information Technology and Engineering (AITE), a college preparatory, public magnet high school in Stamford, Connecticut, has collaborated with TCR for the past decade to offer a variety of extracurricular STEM (Science, Technology, Engineering, and Mathematics) programs to its students. This collaboration inspired TCR to create the Best We Can Be program to introduce students to careers in STEM.  Best We Can Be uses Health Information Technology as a foundation to explore many interdisciplinary connections. As the program has grown, students asked for additional learning experiences related to business, entrepreneurship, and personal development (study habits, critical thinking, team work, etc.). The program's emphasis on HIT and STEM topics provides many opportunities to weave in lessons that develop these practical skills.
For the full story in the IEEE Pulse Magazine, click this link: http://pulse.embs.org/january-2016/the-best-we-can-be/

Dr. Teresa Piliouras is the CEO and Founder of Technical Consulting & Research, Inc. She is an educator, industry consultant, and entrepreneur with over twenty years of management leadership and technical experience providing Information Technology solutions to corporations, academic, government, and not-for-profit institutions.She was an Adjunct Professor at New York University Polytechnic School of Engineering in Computer Science and Management of Technology, and held visiting appointments as Computer Science Professor at Iona College. She is an award-winning inventor, author of textbooks and peer-reviewed academic publications, and a frequent speaker at industry events. She holds a B.S. from the University of Illinois, a MBA from Iona College, and a Ph.D. from New York University Tandon School of Engineering.

Latest posts by Dr. Teresa Piliouras (see all)