I Will Miss You, Madrid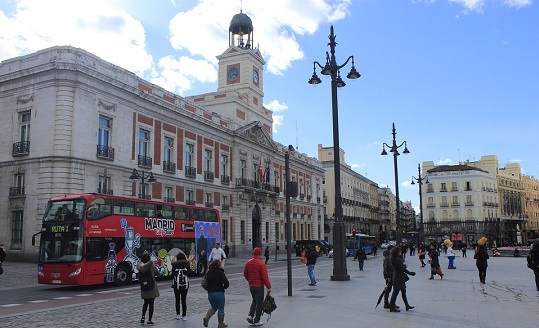 It's the last week and I am scrambling to get in as much time exploring Madrid before leaving. I had the luck of only having one final this week, and now all I have is time.
So what did I do? I went to the gardens near a palace for a walk. I got some chocolate and churros at the local favorite San Gines. I saw a show on Gran Via (Madrid's Broadway). I did some last minute gift shopping. I ate at a Moroccan restaurant and visited a Mosque. Then, of course, I went out with some friends.
This entire week, I just want to take in as much of Madrid because I don't know when I will come back, and Madrid has become my home away form. I will miss it greatly.
Which brings me to this: Savor life. Savor the moments when you're with your friends and family. Savor the moments you spend doing regular things. One day, you may have to leave them as new life journeys unfold.
And that's okay. Not everything lasts forever. That's how life is, but be sure to appreciate each and every moment.
Comments? Questions? Contact Jenesis at: Dear_Jenesis@netsafeid.com

Jenesis Gallego is a student at New York University. She is studying Urban Design, Architecture, and Studio Art. Currently, she interns for Technical Consulting & Research, Inc. and Ecosistema Urbano. She is an artist currently focusing on her photography, a writer, a health enthusiast, and an architecture lover. As a dreamer with an interest in personal and community development, she hopes to combine her love of art, health, politics, urban development, and education to achieve her mission of helping individuals and communities worldwide. A native New Yorker, she has studied abroad in London and is now currently in Madrid.

Latest posts by Jenesis Gallego (see all)