For the 'Gram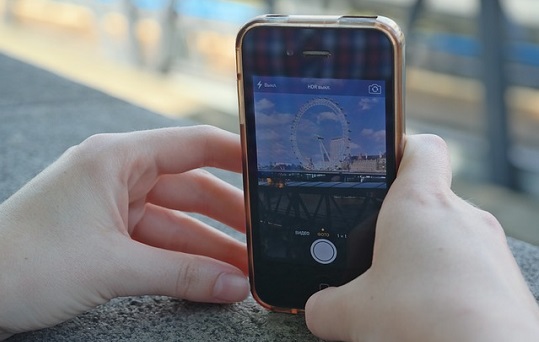 So there is this thing in colleges where they do their own smaller version of the widely known TED talks and, here at NYU Madrid, we had a Ted talk just this week. I, unfortunately, was running late so I missed all of the speakers except one. But better late than never. The talk I did get to listen to was really good and it was about Instagram.
My peers and I, we are abroad in Europe. There has been a lot of traveling going on. A lot of partying. A lot of exploring. So of course a lot of photos are taken and a lot of these photos are taken for the purpose of posting them on Instagram. So much so, that trips are planned for the sole purpose of taking photos rather than enjoying the experience.
Literally, doing it for the 'gram.
That's our loss. We spend hundreds of dollars to take a photo and not to make actual memories. There is also this idea that without the photo, it didn't happen. But I've had special moments in my life where I didn't take a photo. Instead I made a memory.
Beautiful memories, just for me. No photo, but they happened.
Comments? Questions? Contact Jenesis at: Dear_Jenesis@netsafeid.com

Jenesis Gallego is a student at New York University. She is studying Urban Design, Architecture, and Studio Art. Currently, she interns for Technical Consulting & Research, Inc. and Ecosistema Urbano. She is an artist currently focusing on her photography, a writer, a health enthusiast, and an architecture lover. As a dreamer with an interest in personal and community development, she hopes to combine her love of art, health, politics, urban development, and education to achieve her mission of helping individuals and communities worldwide. A native New Yorker, she has studied abroad in London and is now currently in Madrid.

Latest posts by Jenesis Gallego (see all)