I Go to School to Get a 'Good Job'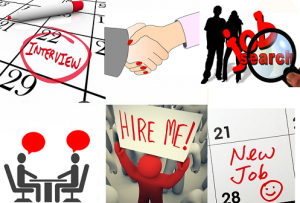 I'm a senior currently applying for jobs and it's hard. I decided to go to school with hopes of a better life and a high paying job, but there's a good chance that I will work in a field I didn't study.
I was talking to a friend who lives in Madrid and he asked me why I was paying so much money for an education when I'm not sure that I'll even work in that field. He told me that in Spain, you choose between two routes at an early age (think sophomore year): technical skills education, or standard education which includes going on to university. Most people take the first route because that's how you get the job here and waste less time.
I also want to add that the jobs here have a different value. There are no rich doctors, for example. You can focus all your energy on medical school and you can do okay economically, but not to the same extent in the states. As a doctor, you get paid the same as a teacher. There is not much difference in pay between dentistry and early education.
Now, I think it's important to learn. I know the educational system isn't perfect. So I want to share with you what my friend advised me: Pursue what you like. If you don't know, take time to learn about what interests you. Don't spend years of your life pursuing a 'good job'. When students in Spain pursue engineering or medicine, it's because they want to. Not because they see dollar signs at the end of the tunnel.
Comments? Questions? Contact Jenesis at: Dear_Jenesis@netsafeid.com

Jenesis Gallego is a student at New York University. She is studying Urban Design, Architecture, and Studio Art. Currently, she interns for Technical Consulting & Research, Inc. and Ecosistema Urbano. She is an artist currently focusing on her photography, a writer, a health enthusiast, and an architecture lover. As a dreamer with an interest in personal and community development, she hopes to combine her love of art, health, politics, urban development, and education to achieve her mission of helping individuals and communities worldwide. A native New Yorker, she has studied abroad in London and is now currently in Madrid.

Latest posts by Jenesis Gallego (see all)