Hello lovely people! My name is Jenesis.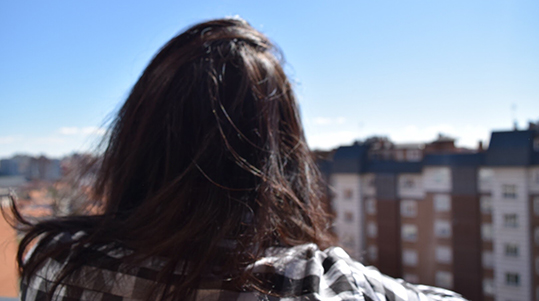 Welcome to my blog – where I will be talking about life, resiliency, and my own experiences.
So to start things off here's a little bit about me:
I am currently a college student studying abroad in Madrid. I love huskies. I like to lift heavy things and eat peanut butter; but not at the same time. I'm an artist; mostly illustrations and photography.
I have been working with Best We Can Be to help students develop resiliency for some time. Now I am also writing a blog and have this amazing opportunity to interact with you directly. I'm excited!
I'm at a stage of my life where I am still trying to figure out who I am, what I want to be and how to even get there. It's a very interesting time for me and so I want to share with you everything. Almost everything. I want to share some of my world with you because that's what I feel the purpose of life is: to grow, create, and give. Whether it be physically, emotionally, mentally, socially, professionally—in every way we grow, and we don't stop. On top of that we create: from ideas to memories to art to actual items. And then we share: we tell, we teach, and we inspire.
What I hope to do, aside from telling you my thoughts and stories, is to inspire and advice you. I am here to support you as you get through school and life in general.
Comments? Questions? Contact Jenesis at: Dear_Jenesis@netsafeid.com

Jenesis Gallego is a student at New York University. She is studying Urban Design, Architecture, and Studio Art. Currently, she interns for Technical Consulting & Research, Inc. and Ecosistema Urbano. She is an artist currently focusing on her photography, a writer, a health enthusiast, and an architecture lover. As a dreamer with an interest in personal and community development, she hopes to combine her love of art, health, politics, urban development, and education to achieve her mission of helping individuals and communities worldwide. A native New Yorker, she has studied abroad in London and is now currently in Madrid.

Latest posts by Jenesis Gallego (see all)